'A' Level Examination Papers¶
We sat the Associated Examining Board's Computer Science 'A'-level in June 1978. There were two papers, reproduced below.
As with the 'O'-level, in addition to the written papers, we were required to submit three computer programs but this time, we were expected to support them with documentation (flowcharts, sample data and results, operating instructions and a description of their function).
Paper 1¶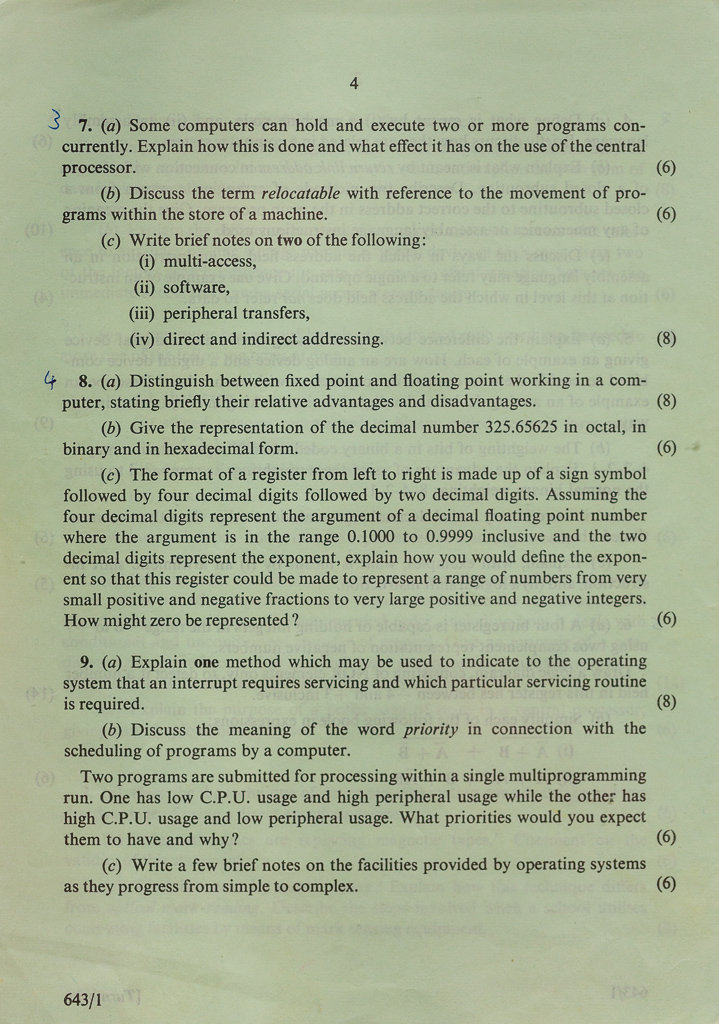 Paper 2¶